Nürnberg Mobil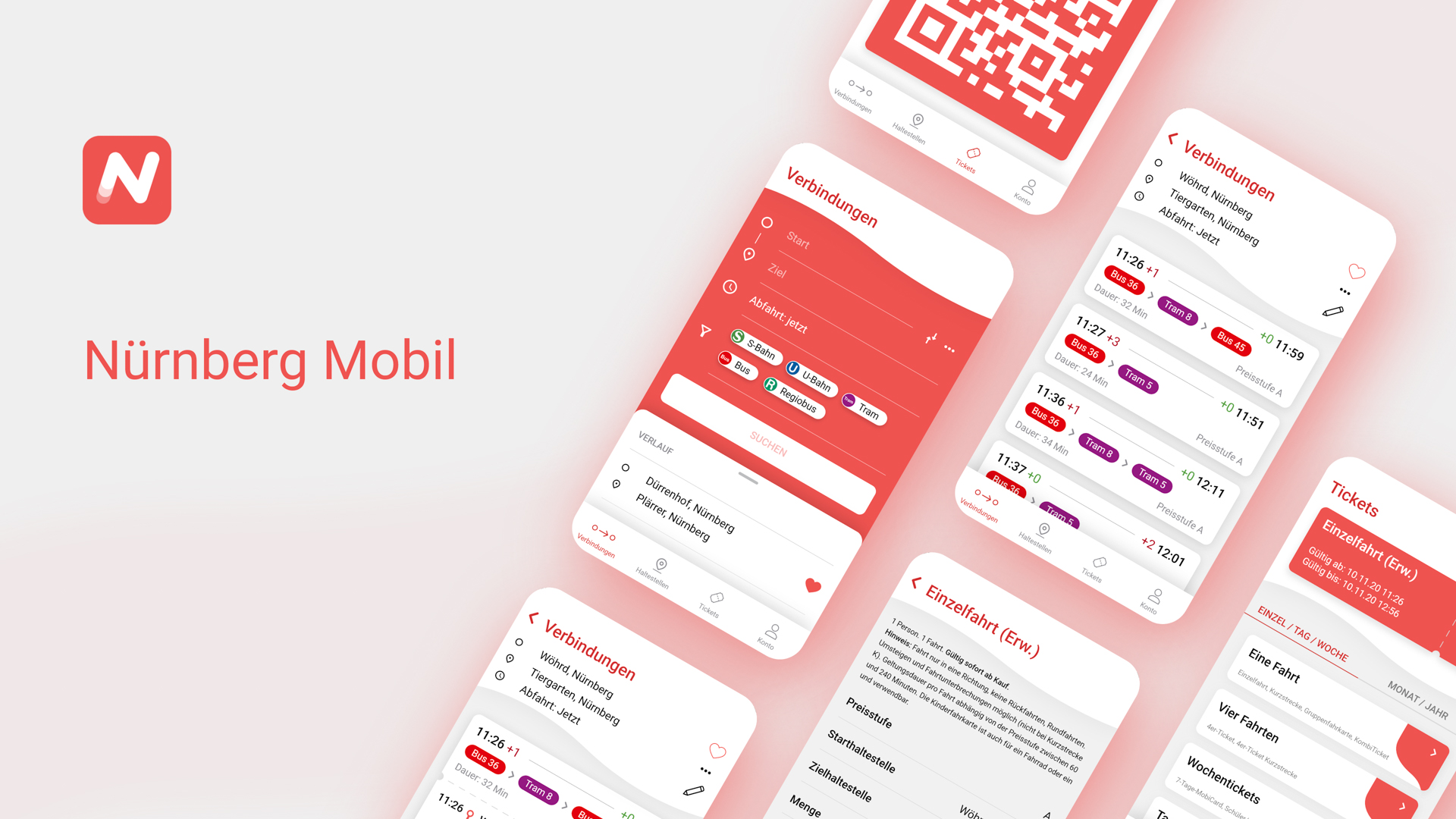 About
"Nürnberg Mobil" is a public transport app for VAG customers for mobile devices.
While VAG is currently developing this app, we each had the opportunity to design our own interactive prototype of the app in our interaction design class.
VIEW PROJECT HERE ↗
ROLES
Wireframing, UI Design, Prototyping
DATE
10 - 11/2020
Brand and Identity
Deviating a bit from the original "Nürnberg Mobil" logo and the VAG identity, I went for a more minimal app icon and modern look. I still incorporated the colour red from VAG, just a bit lighter.
TYPOGRAPHY
Roboto Regular
Roboto Medium
Splashscreen
When users open the app, they see an animated splash screen going into the home screen.
Search
Easily enter your departure and destination and start the search for public transportation.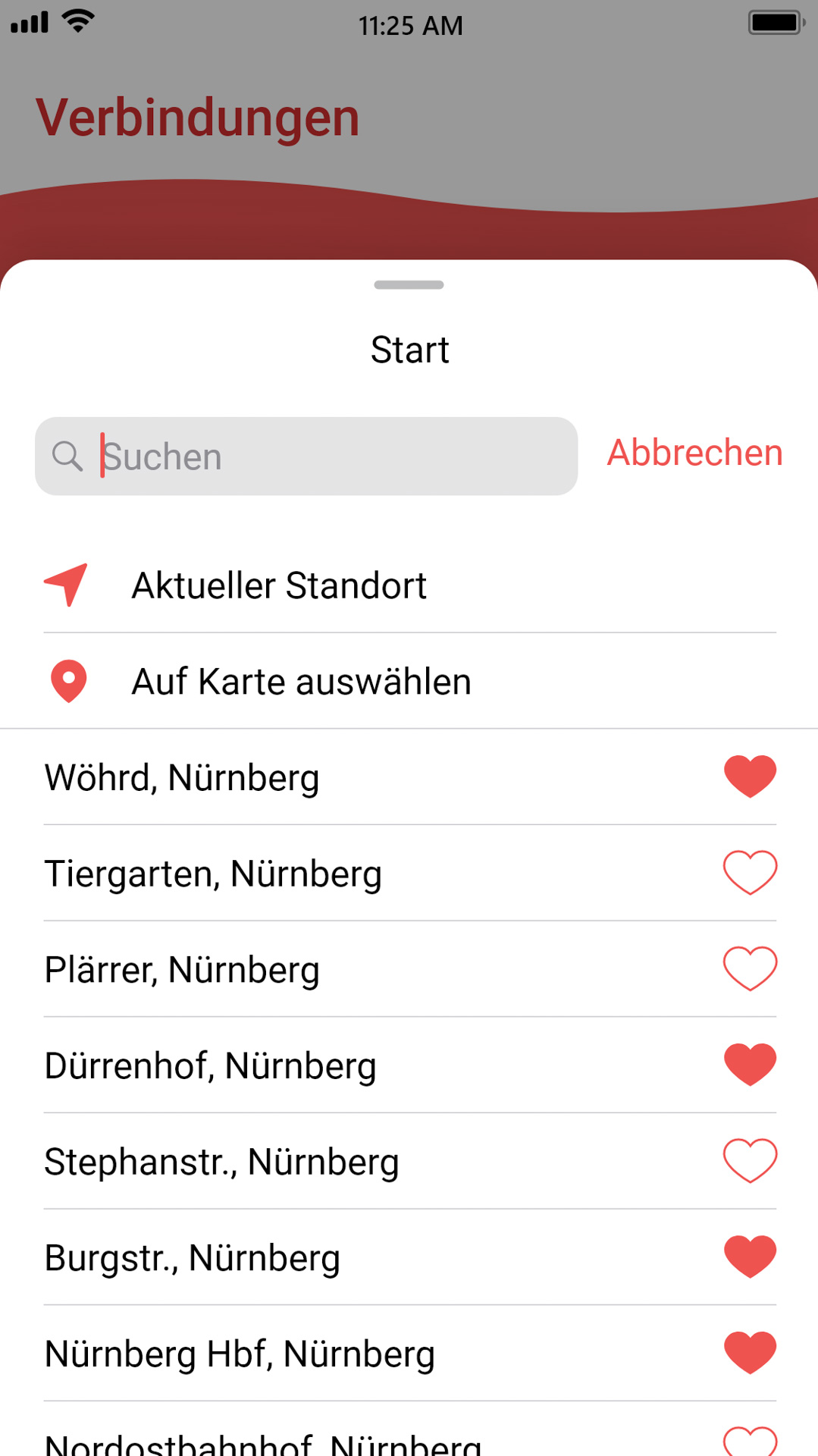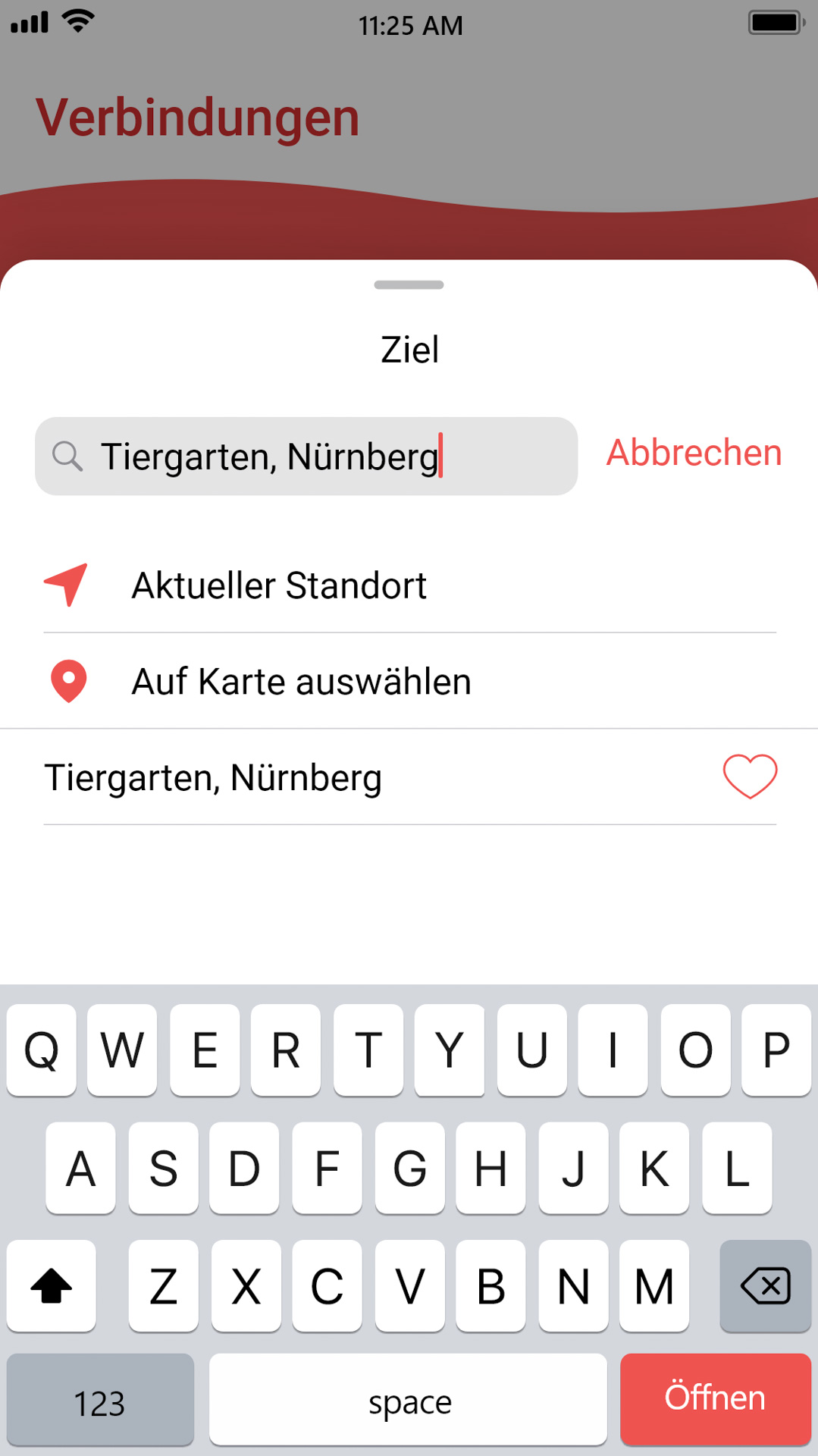 Map
You also have the opportunity to visually choose your stop on a map.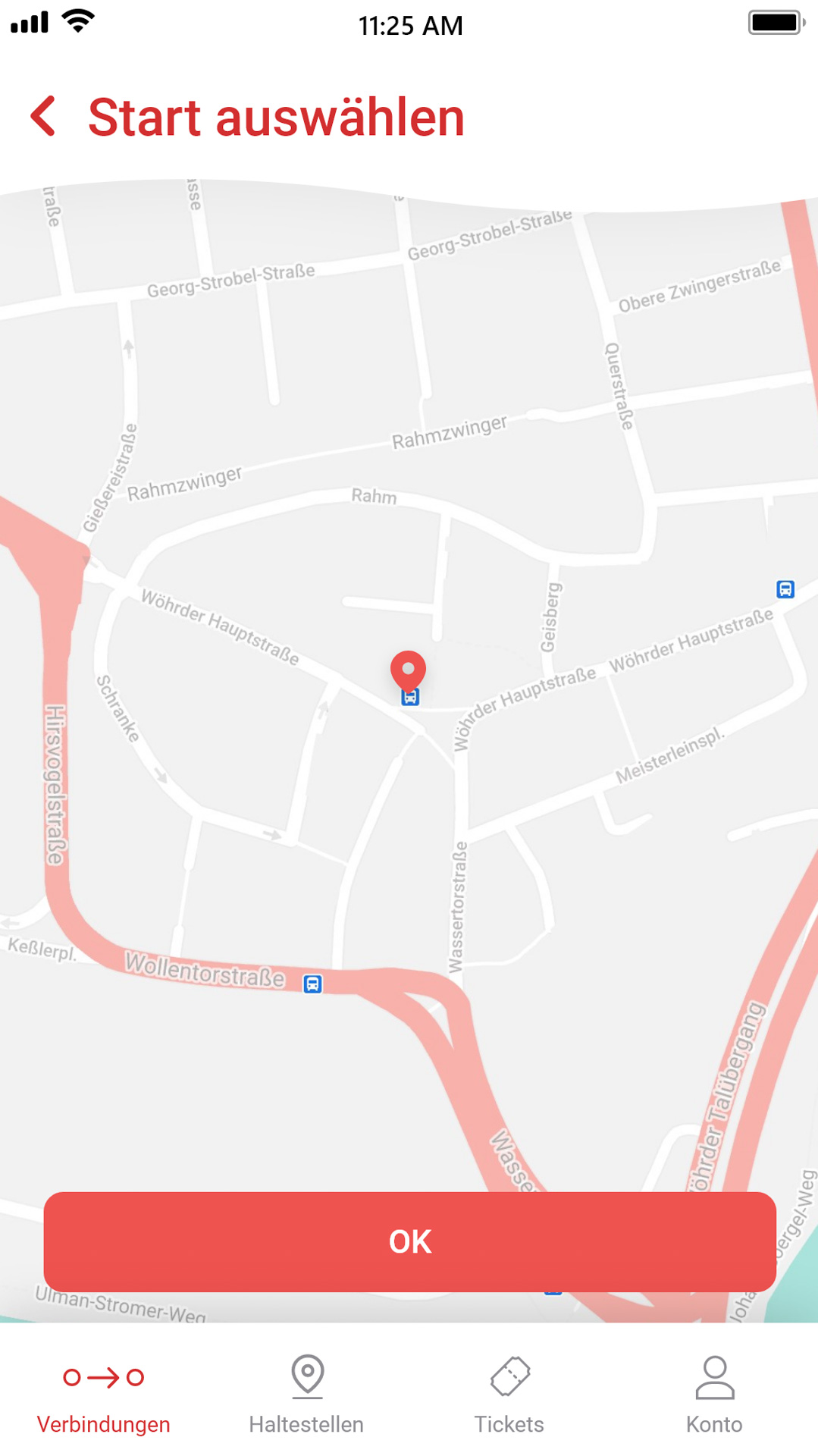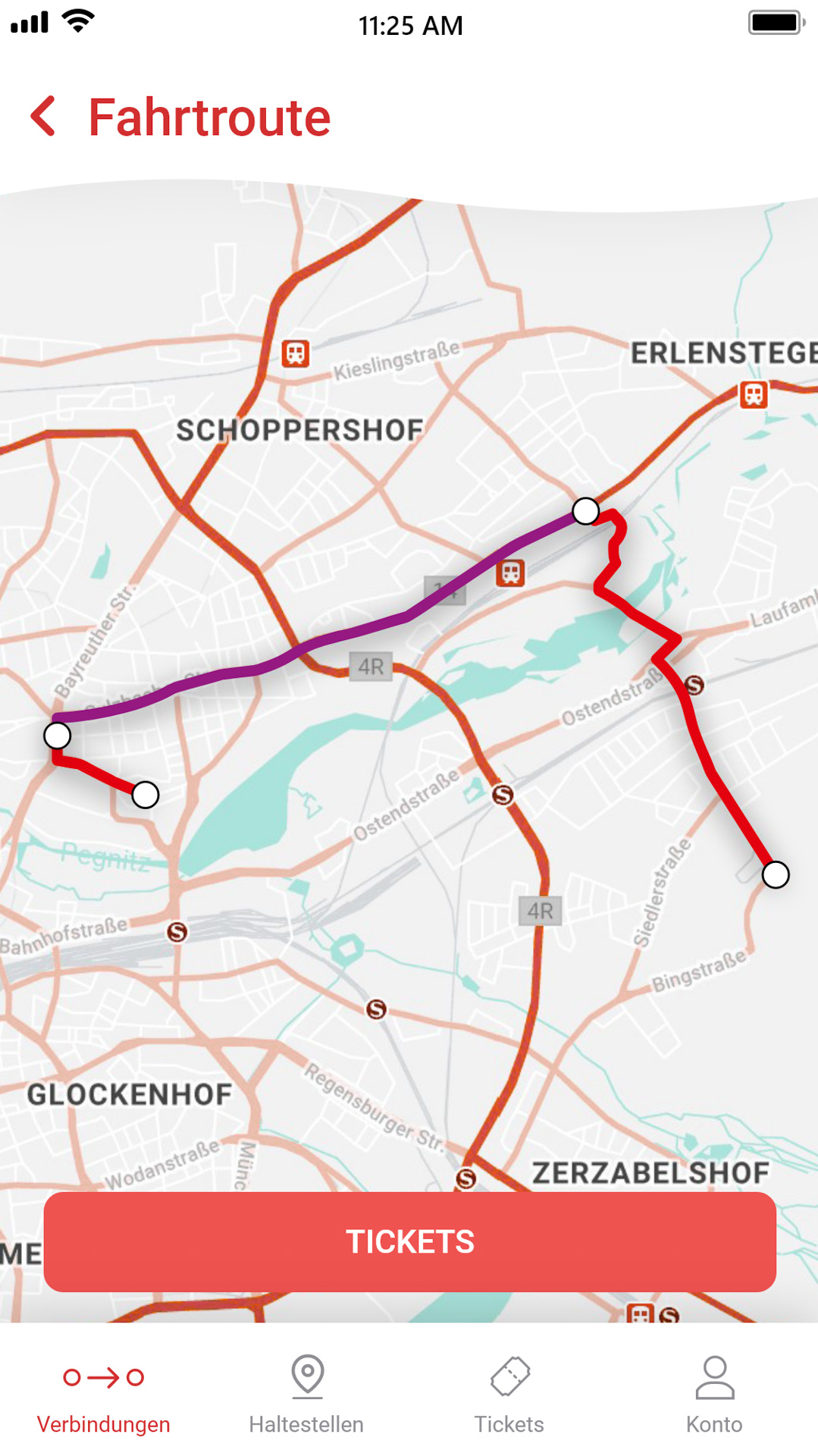 Departure
List of the next departure times with means of transport, direction, punctuality or delay. Details of the connection are accessible.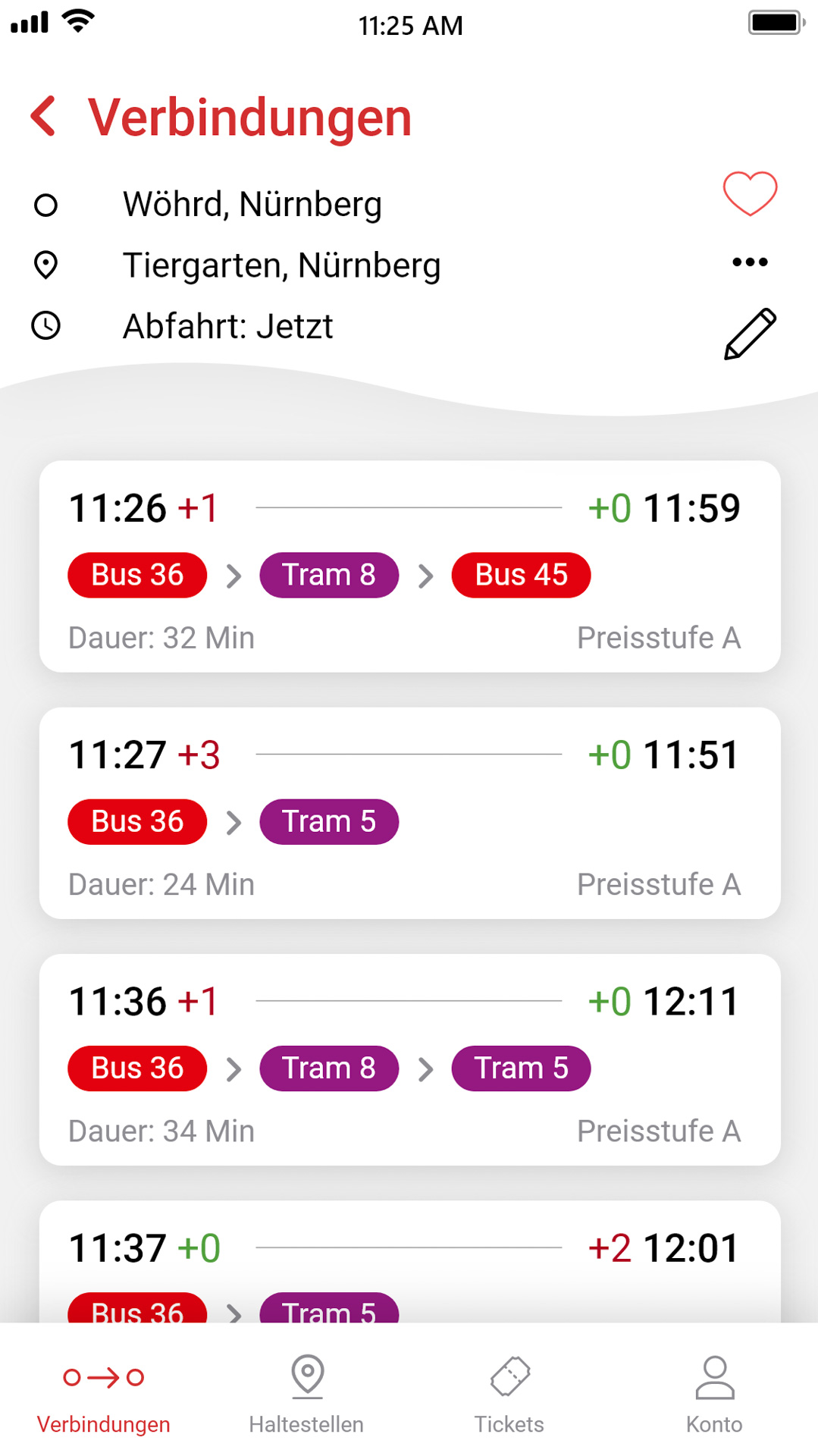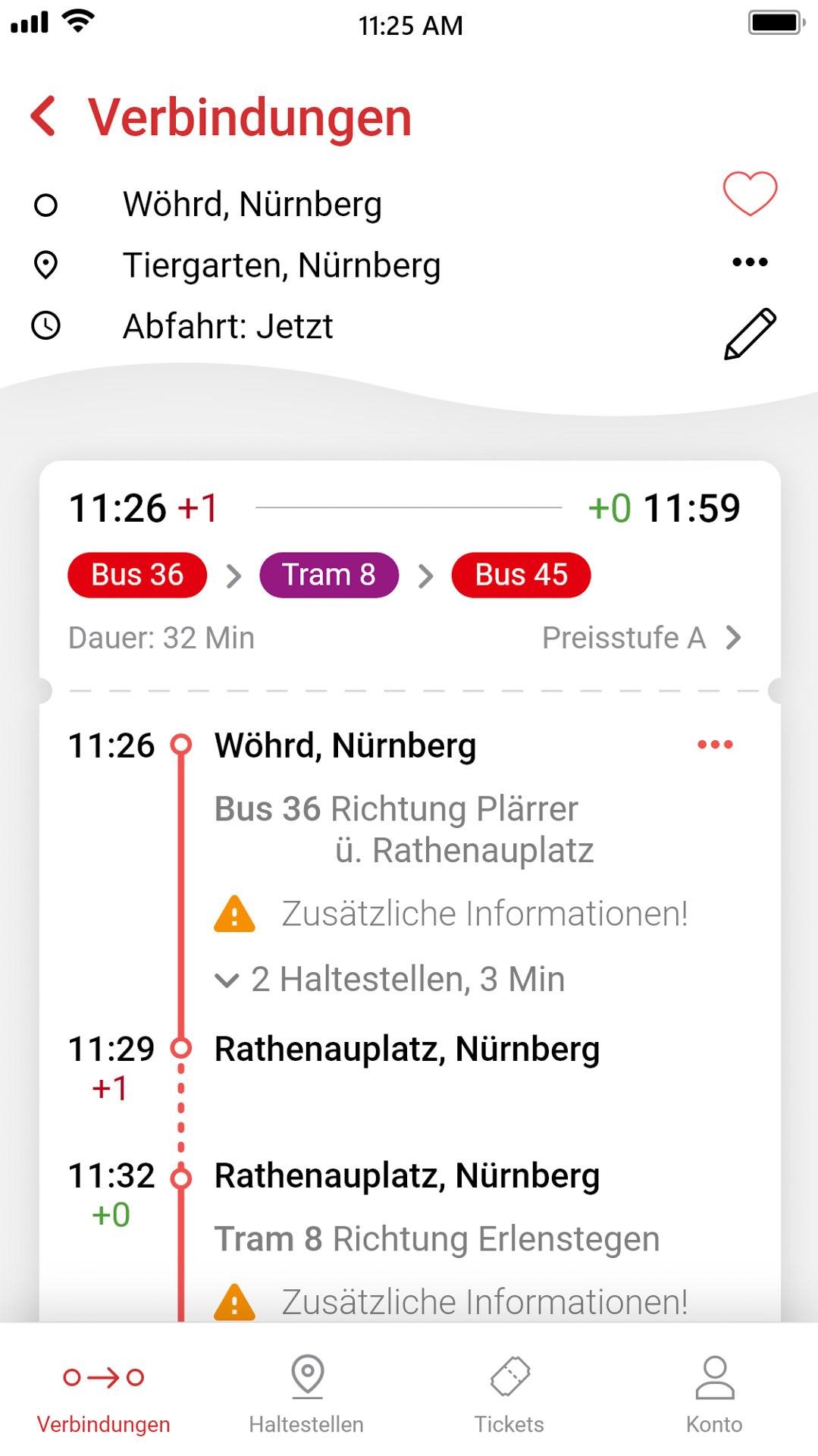 Filter
Filter and select to easily find what you are looking for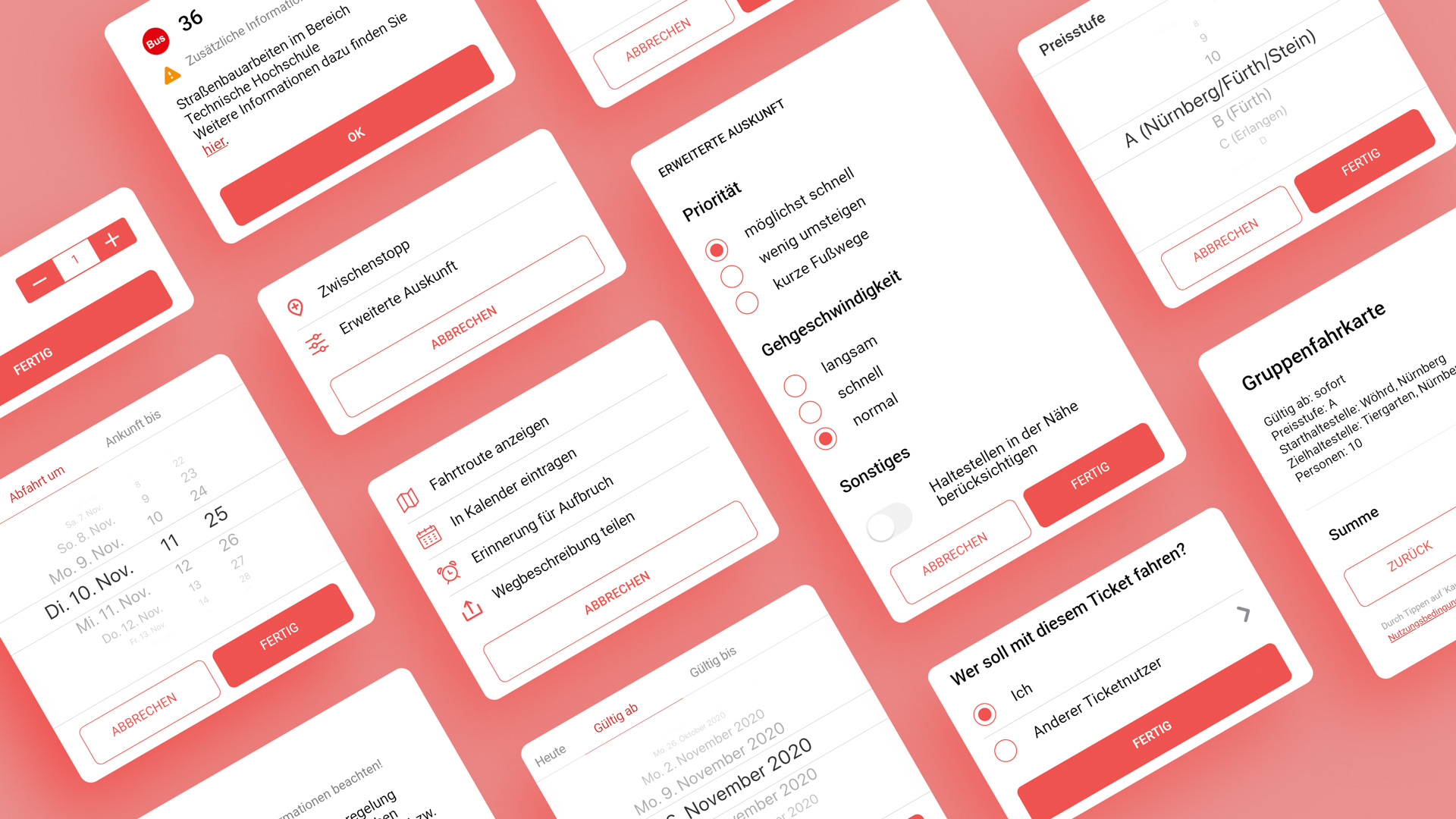 Ticket selection
The user-friendly and easy to understand interface allows you to effortlessly select a ticket
Payment
Select your preferred payment method from Apple Pay, PayPal, credit card and SEPA direct debit. You must confirm the purchase to avoid accidental purchase.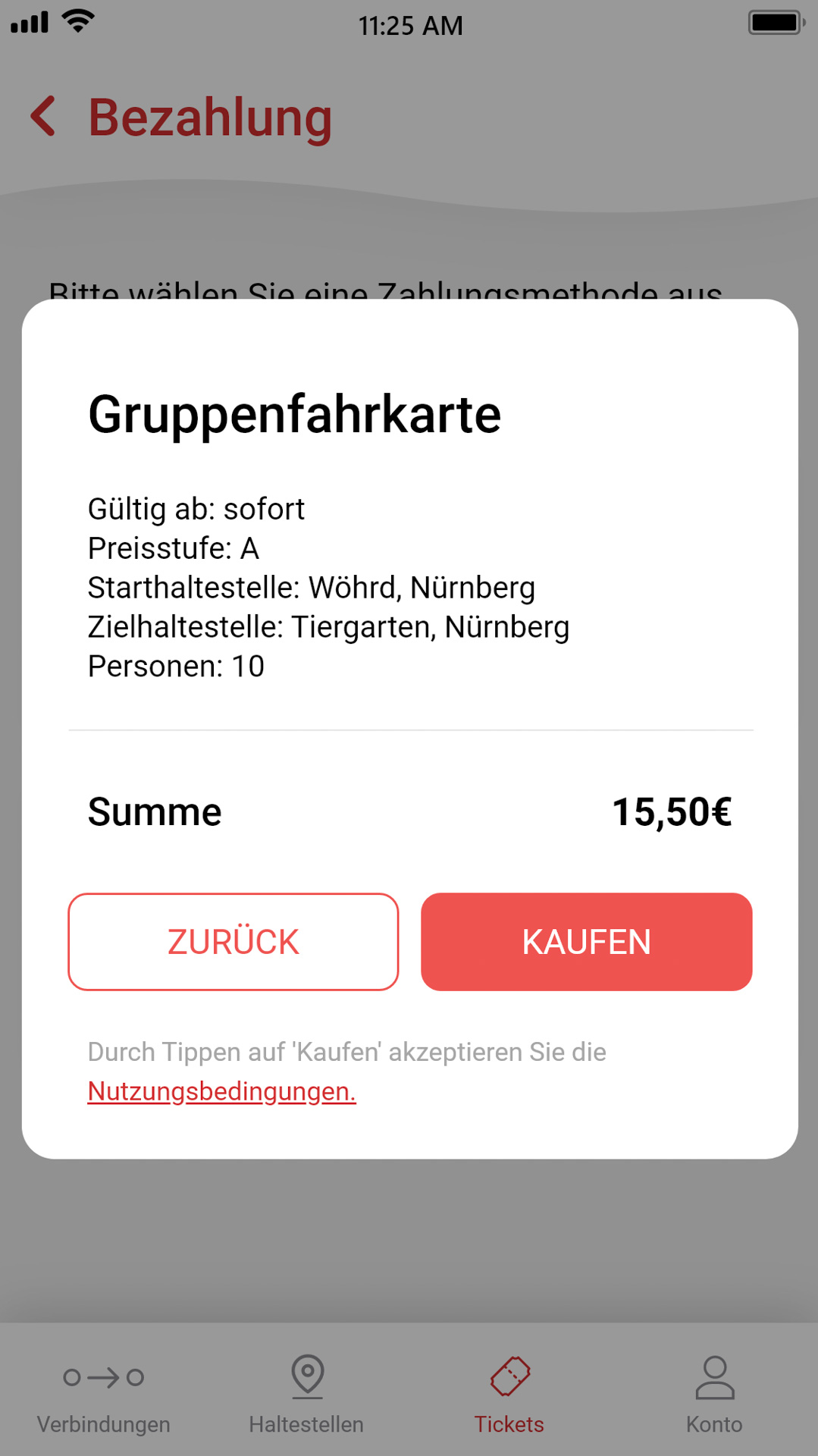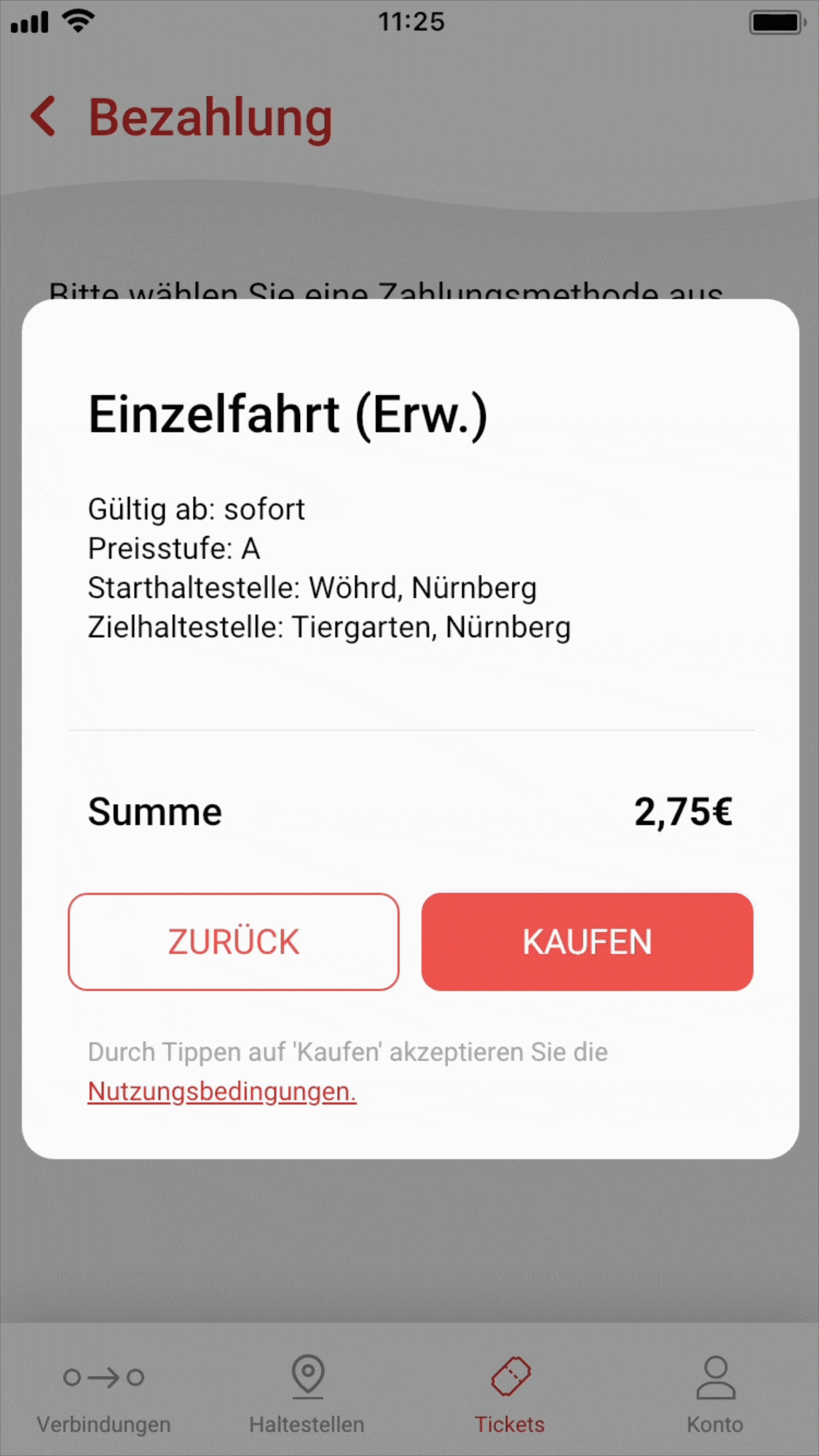 Animation
Loading screen animations and micro animations throughout the prototype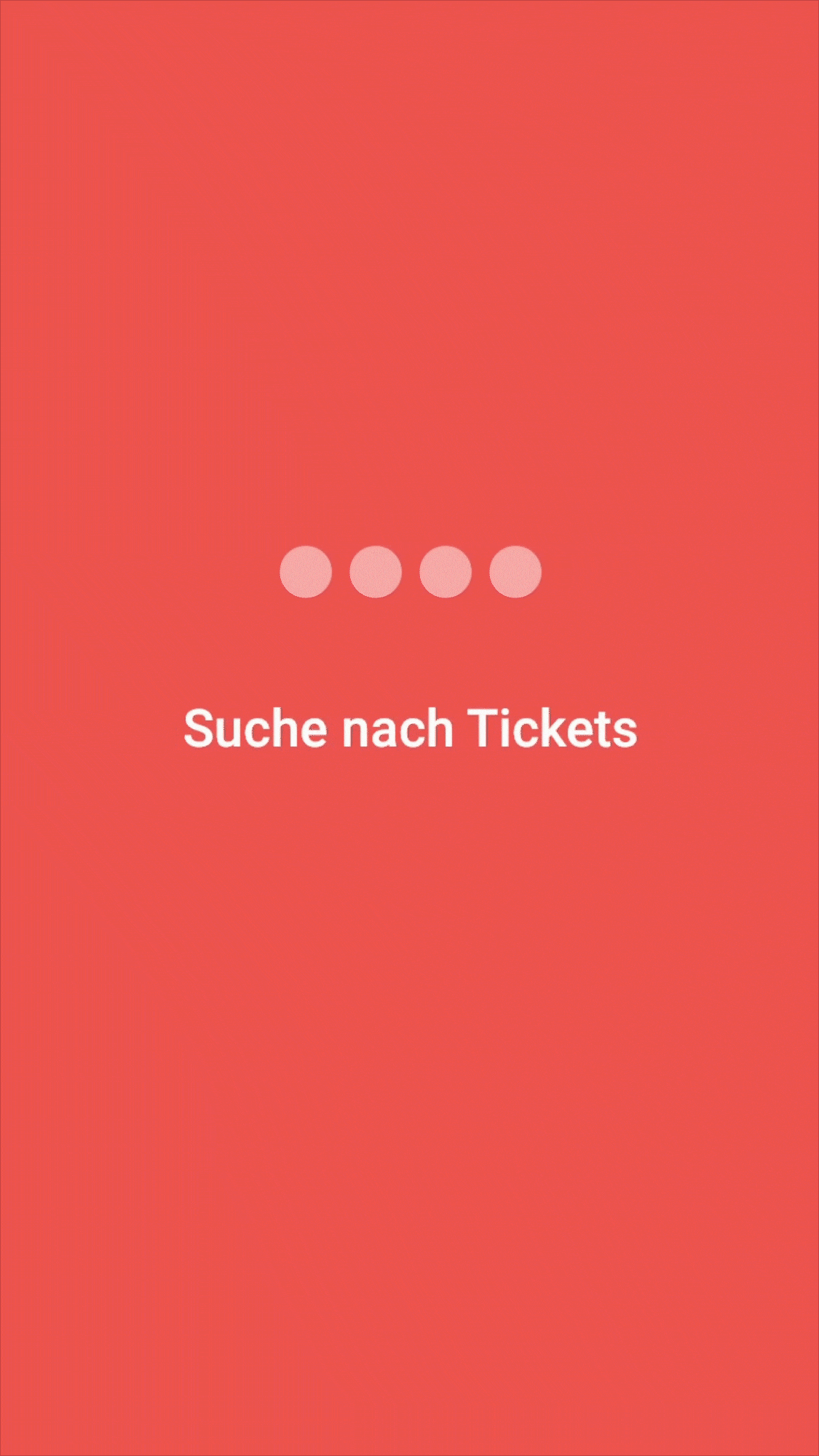 Ticket display
All important information in one place
NEXT PROJECT
bewegungsARTen