Conveer
About
"Conveer", an interactive prototype, is here to help you to start conversations. The app includes a wide range of ice breakers and conversation topics ranging from casual to philosophical.
The many categories of questions allow you to pick topics that are interesting to your particular situation and group.
What problem is being solved?
The fear of approaching people and difficulty in getting into conversation with people because you don't know what to talk about.
What is the benefit?
Conveer provides you with engaging conversation starters, interesting questions and assertions to help you start a conversation that can turn into an in-depth conversation.
Who is the target audience?
People who have problems starting conversations and therefore don't approach other people often and people who do not like small talk but rather want to have more in-depth conversations.
VIEW PROJECT HERE ↗
ROLES
Concept, User Research, Journey Mapping, Wireframing, UI Design, Prototyping
DATE
12/2020 – 01/2021
Research
After doing several user interviews and getting topic- and app-specific insights and understanding the users' needs, I started to create a user persona. Next, I started to build a journey map, where the process that the user goes through in order to accomplish a goal is being visualized.
Process
At this stage based on the user research and the journey map, I moved onto the wireframe to showcase spacing and layout.
Brand and Identity
I wanted to go for a colourful look to highlight the wide range of categories. To show the human interaction, I included character illustrations from undraw and matched them to the colour palette.
TYPOGRAPHY
Roboto Regular
Roboto Medium
Splashscreen and Onboarding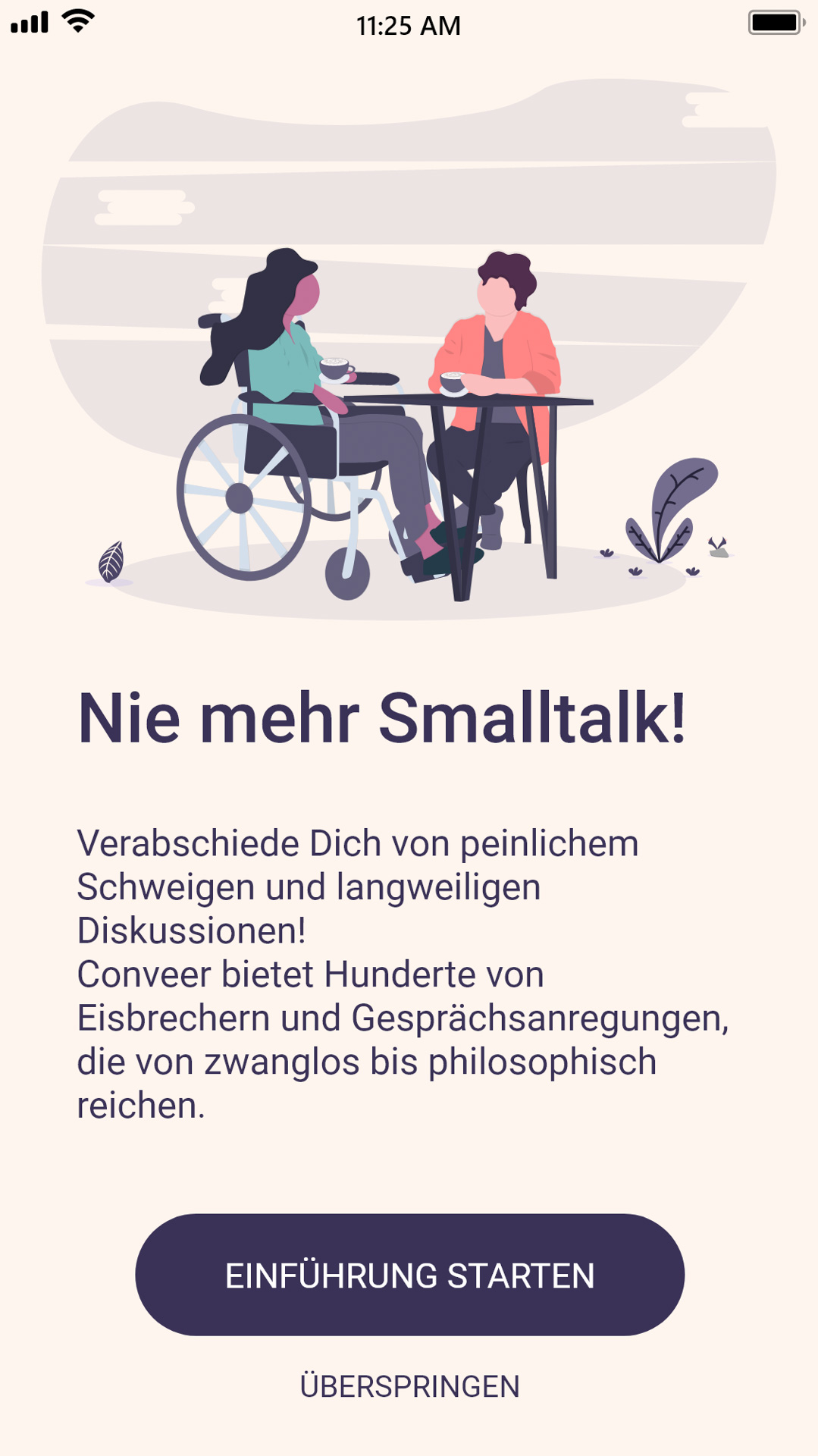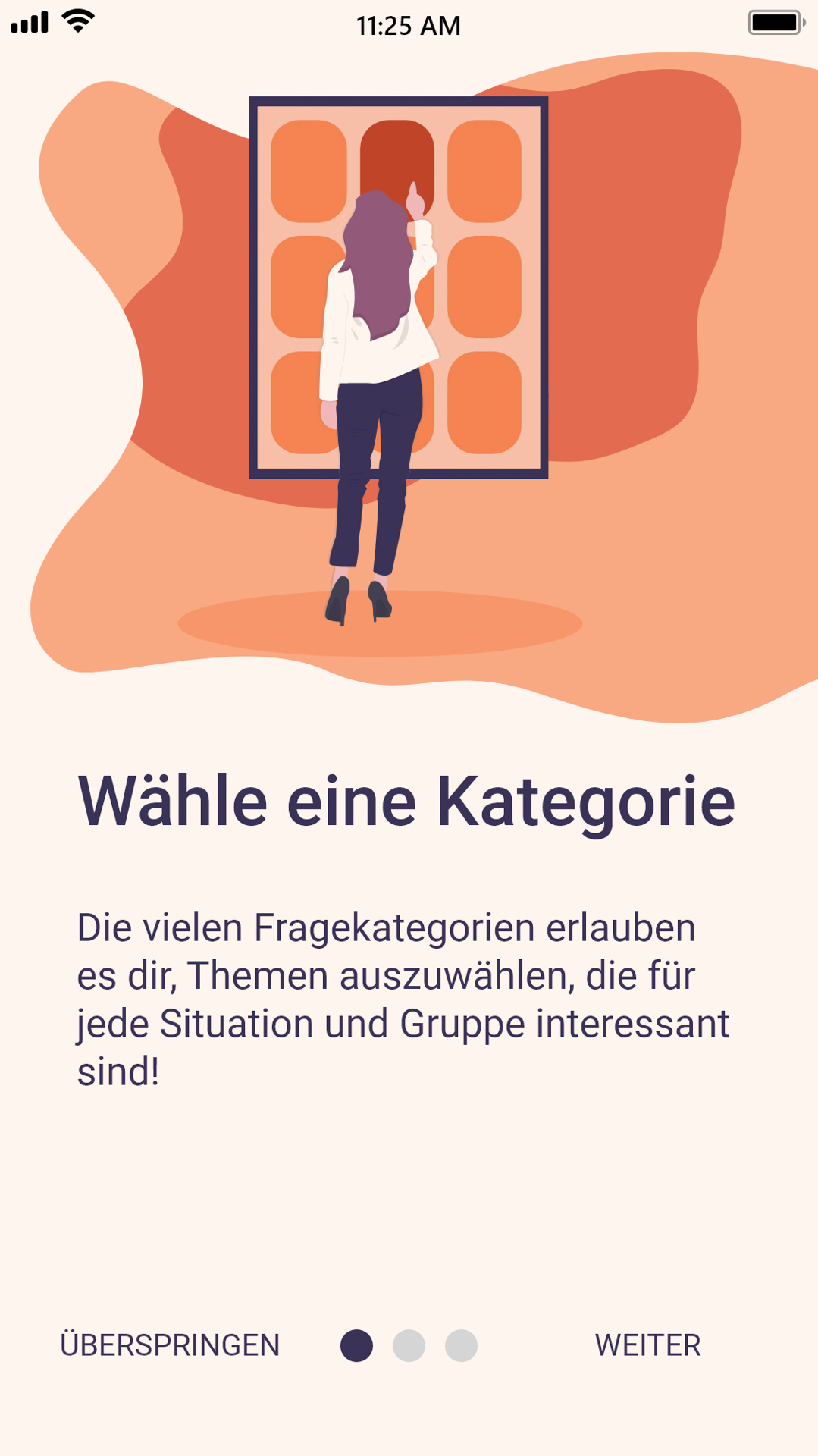 Homescreen
Whether you're looking for a quick conversation starter or a deep philosophical discussion, Conveer has you covered. Shuffle through conversation starters and icebreakers for different topics.
Categories
Get to know new friends in a fun way with the curated library of conversations and icebreakers that are guaranteed to jumpstart a great conversation.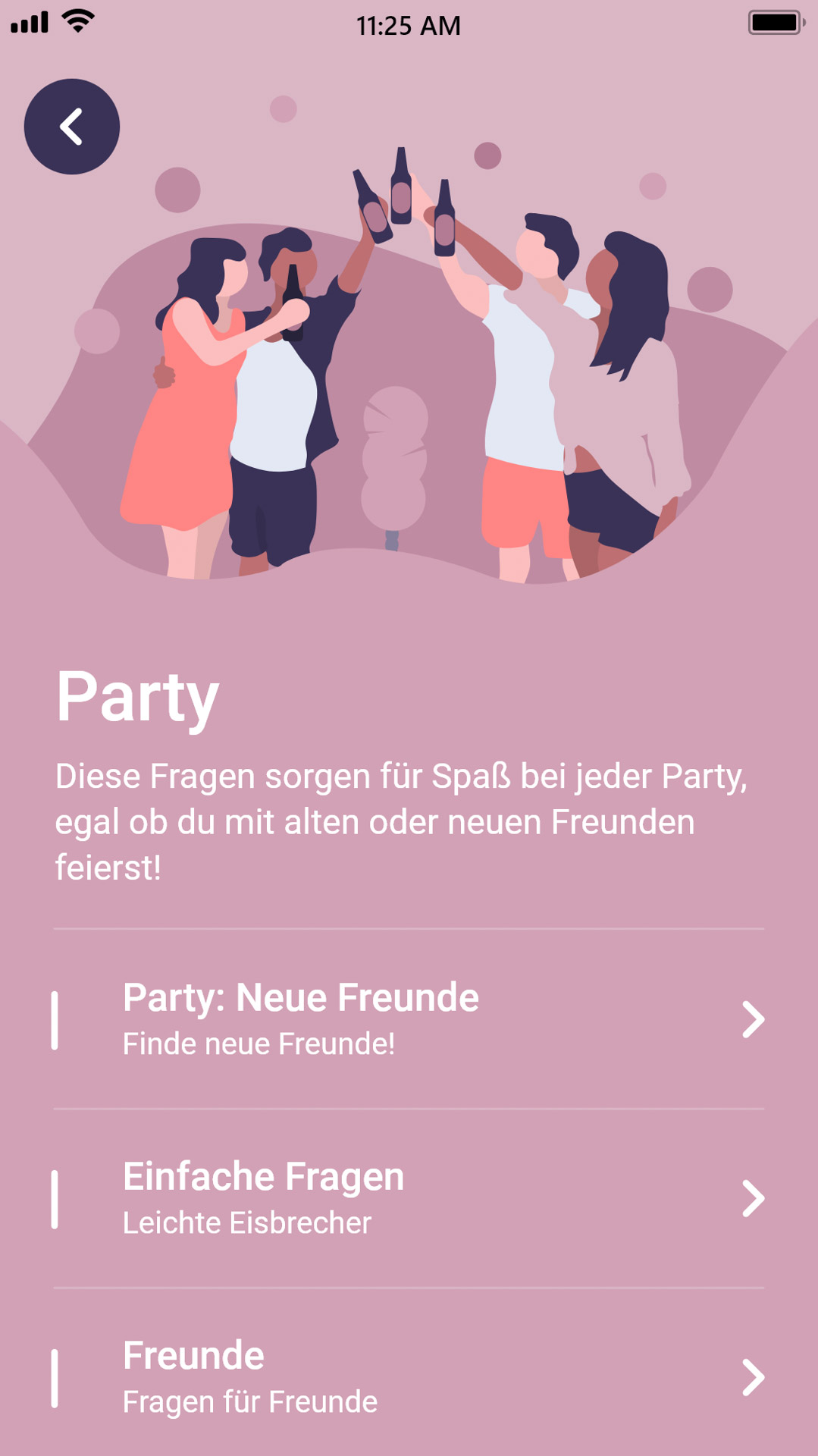 Questions
Ask the question that stands out to you or swipe left to show the next card and get a new thing to talk about. Each question is a prompt meant to start a discussion or conversation around a certain topic.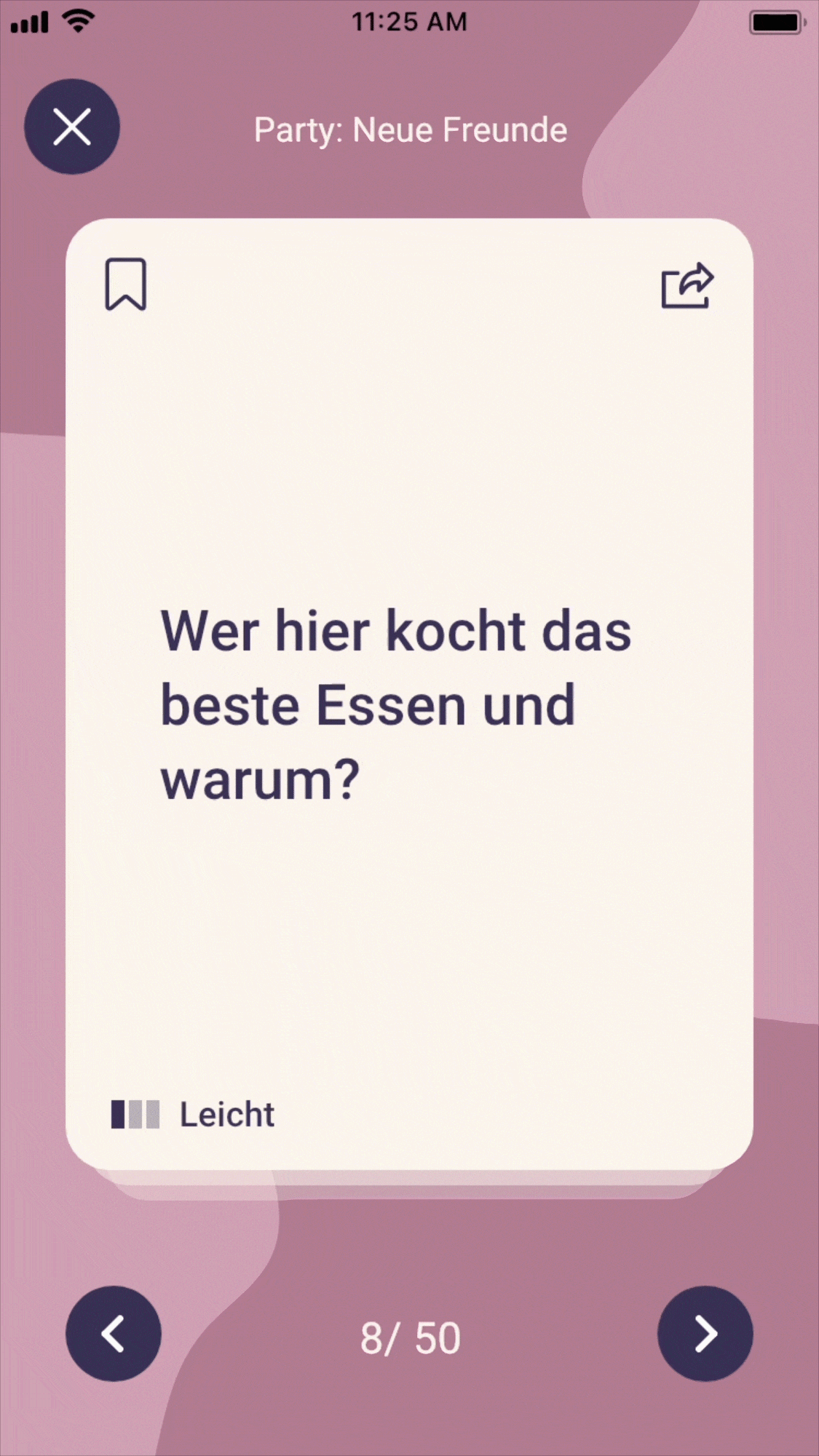 Search and Library
Found a question that stuck to you? Favourite it and it'll automatically be saved into your library, where you can also keep track of conversations played.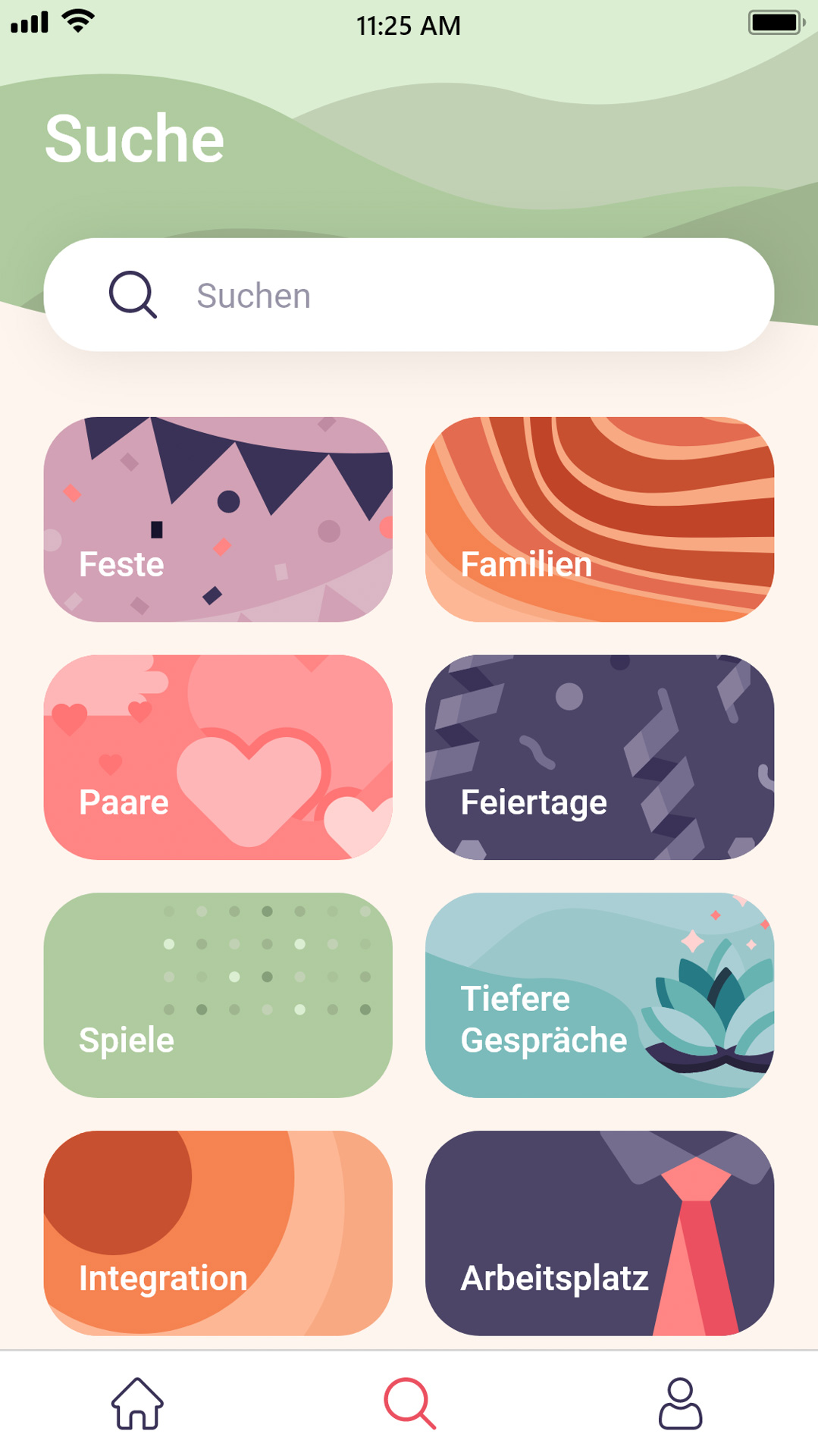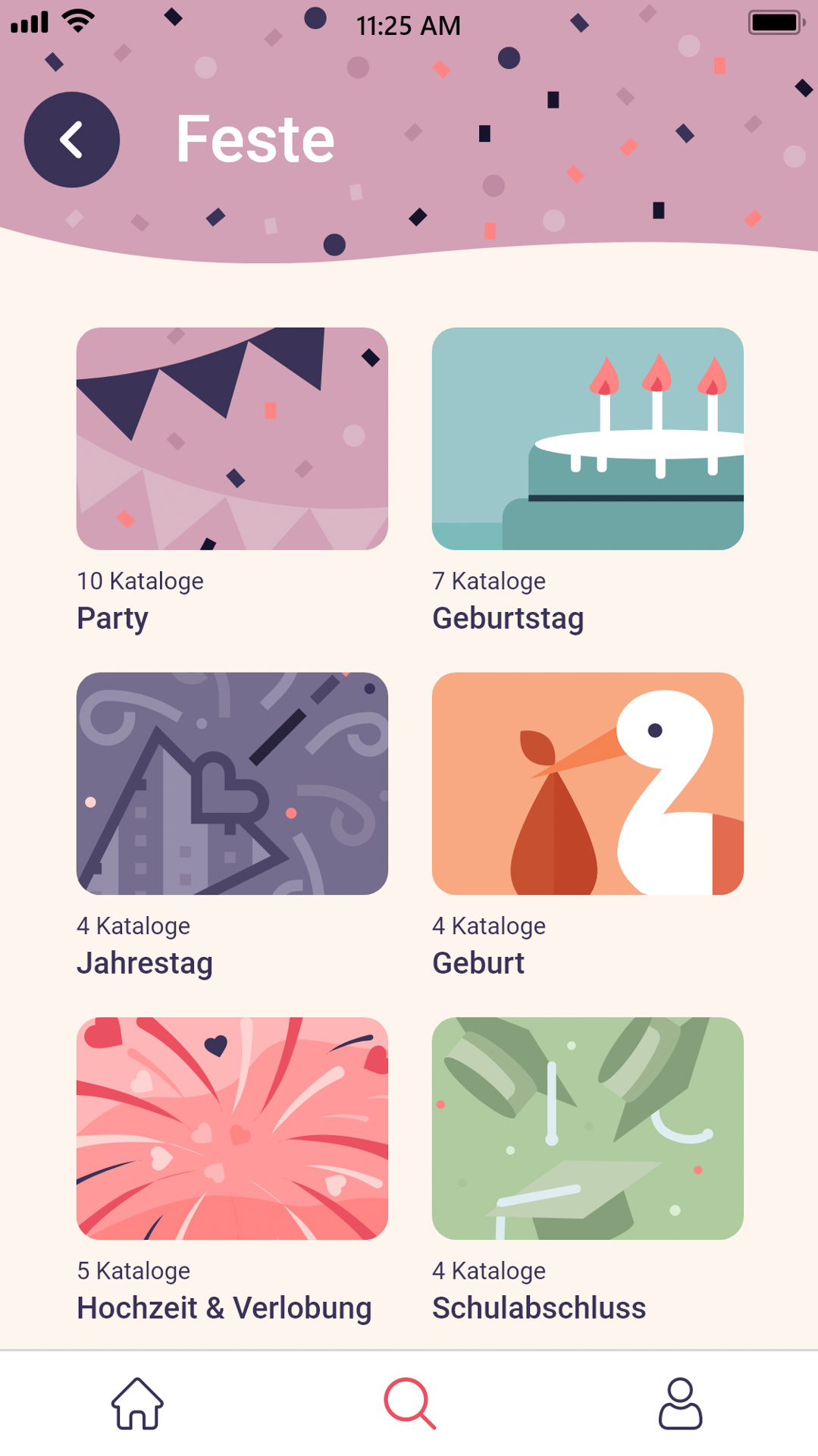 NEXT PROJECT
WTS Jersey